Our Partners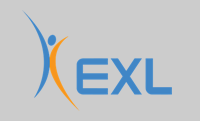 EXL is a leading operations management and analytics company that designs and enables agile, customer-centric operating models to help clients improve their revenue growth and profitability. EXL serves the insurance, healthcare, banking and financial services, utilities, travel, transportation and logistics industries.


Fair Square Financial serves consumers with competitive credit card products under the Ollo brand. The Company utilizes advanced analytics, data and modeling to identify segments of customers to whom it can provide a differentiated, superior solution. Ollo customers get clear and simple products, streamlined servicing and credit that grows with them.


Virtusa Corporation is a global provider of IT consulting and outsourcing services that accelerate business outcomes for Global 2000 companies and leading software vendors in banking and financial services, insurance, healthcare, telecommunications, technology, and media & entertainment.